1 tag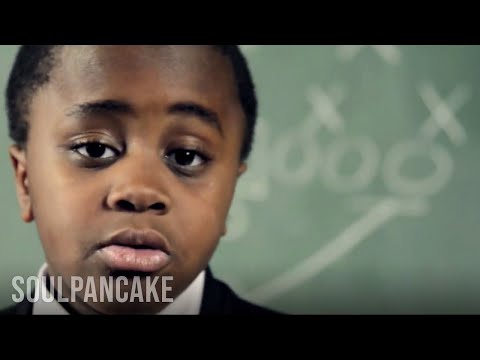 3 tags
"Who wants to be normal? Who wants normal results? We want to be exceptional...."
– (Talk about perspective) Angel Spassov - Spent 25 years as Professor of Strength & Conditioning at the Bulgarian National Sports Academy in Sofia, Bulgaria
4 tags
What could you do without in your life?
So this story is a bit on the extreme side, but it makes you wonder… How much stuff do we carry with us (or in our home) that we believe we "need" but really could do without? I'll try to keep this guy in mind when I decide to purchase that next video game or a cup of coffee from Starbucks… (yes I know, but it's so good…) Man lives on 20k Per Year
2 tags
Baby Boomers Part 2... Time to put up or shut...
Not so long ago, I threw out a rant about how the millenials (Generation Y or whatever) are being inaccurately portrayed. I was essentially blaming the baby boomers for it here. I stumbled across this article, "Who Destroyed the Economy? The Case Against the Baby Boomers". It is perhaps the most balanced representation of both sides of the generational argument I have read to date....
6 tags
I'm cutting the cord, like for reals - how to...
Everyone loves watching TV. EVERYONE! It's been estimated that the average person watches like 4 hours of TV while simultaneously spending 6 hours online and playing video games for another 8 hours EVERYDAY! (Don't quote me on that. 67% of all statistics are made up anyway.) However, that much loved entertainment comes at a hefty price. And who enjoys paying $75-$300 per month for such...
1 tag
Posts I'm working on...
It has been almost 3 months since I last made a post. In an attempt to get my thoughts together and get back on track, I'm going to summarize what I plan on posting in the, oh so near, future. (Maybe this will hold me accountable to actually do it… we'll see) Mid-Year review of 2012 - Where I've been and what I (we) have accomplished Yes I do CrossFit. Yes it works and no...
6 tags
Ben Bernanke and the Simpsons?
I love this post by David Einhorn. (Co-founder and President of Greenlight Capital, Inc.Chairman of the Board of Greenlight Capital Re, Ltd.) In short, he's really smart. http://www.huffingtonpost.com/david-einhorn/fed-interest-rates_b_1472509.html I wish more smart investment/finance/Wall Street professionals would speak about subjects in this manner… More "normal"...
4 tags
I'd love to have coffee with this guy...
Every time I read an article by Henry Blodget, I feel that I am better informed and more educated about the events he covers. (Which is also why I'm becoming a huge fan of NPR). Here's his latest article from Business Insider detailing why he believes why "Keynes" was right about economy. http://www.businessinsider.com/its-official-keynes-was-right-2012-4 Oh and if you...
Dear Baby-Boomers....
I read an article at one of my favorite websites (www.businessinsider.com) titled, "Here's The Real Reason Why Millennials Are The Most Stressed Generation". I am proudly a part of this millennial spectrum (albeit on the "older" side of it). Thus, I took offense to this article. So, just once, I want to take a stab back… The real reason why millennials are...
The first step to creating a personal budget is...
I read a lot of articles about personal finance with titles like, "The top 5 Money Saving Tips", or "Finance 101: How to create a budget" or "Stuck in a money crunch? Follow these 10 steps for a Personal budget".  Most of the articles provide really great advice. They talk about what steps to take, strategies to implement and how to create goals for...
2 tags
My Take on Online Privacy Policies
There has been a lot of noise surrounding Google's new privacy policy. There's been a lot of coverage on this and Google has done a nice job of responding, Kudos to Google. In my book, transparency is always the best route. For probably 98% of you, changes in privacy policy (for any company) mean little to you and this change will be a non-issue. You probably love all their products....
1 tag
Zynga's (awful) non-GAAP measures
Zynga recently announced quarter and year end results. This was an important one. This was the first earnings announcement after going public; it also wrapped up their fiscal 2011. They were able to edge out Wall Street expectations but set the bar pretty low for 2012. See the coverage by Business Insider for more information. One thing I HATE about the accounting/finance world, is how...
3 tags
Facebook - Not Originally Created To Be A...
Facebook recently filed an S-1 with the SEC to finally go public. Their IPO is one of the most anticipated public offerings in history. The filings show that they have extraordinary growth and are already very profitable. This is a very hard thing to do. (I will be talking about how FB's IPO was so different from Zynga's in a later post.) FB's financial disclosures were...
1 tag
Apple's Cash Hoard
In case you don't keep up with earnings reports, a few weeks ago Apple released their Q1 earnings (their fiscal year is 1 quarter off from the calendar year). And of course, they blew it out of the water. They are now reporting more than DOUBLE the revenue of Microsoft ($46.0B vs $20.9B). And besides generating moreprofitthan Google reported inrevenue, they reported total cash (and cash...
2 tags
Success and Profit
I have a friend who sends me interesting articles from time to time. He is a pretty smart dude and you should check him out when you get a chance here. The blog post he sent me talked about Amazon and Apple's earnings release ("A Tale Of Two Catalysts"). I think you could honestly skip the whole post and read the last paragraph. More specifically, the last 2 sentences say it...